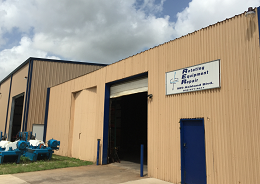 Our History
We are a small and focused business with a goal of providing excellent technical centrifuge expertise as a value alternative to the other less responsive guys. Our experience dates back to 1990. Fred Rivas, formerly of Hutchison Hayes Separation, and Chris Coronado, formerly of Shell Oil, have assembled a dedicated team to support our specialization in centrifuge repair.
We are insured and have hazardous and control application certifications.
Call us today and see why companies are switching to RER.